Footballer-turned-Manager Antonio Conte is a prominent name which we are sure legions of his fans and the soccer world definitely knows about. But besides that, his hair has also been in the spotlight for some time now. People were amused to see Antonio Conte bald patch to a having a head full of hair.
Antonio Conte hair has definitely been a bag full of surprises. So how did the drastic change come about?
Could this be the best evidence of Antonio Conte hair transplant!! Hold on!
Before we read out the judgment, let's dive a little deeper and understand what's going on with Antonio hair.
Before Hair Transplant – Antonio Conte Bald Spots in the 90s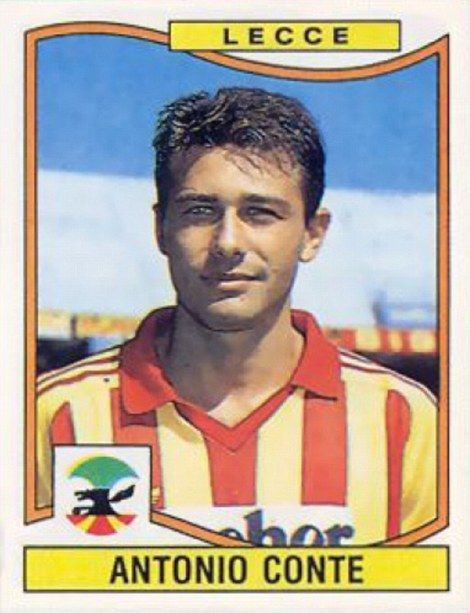 Antonio Conte in 1986 playing for club Lecce
Making his debut in the year 1986 at the young age of 16, Conte was a boy full of dreams and a head full of hair. Fast forward a few years and a move to Juventus, his scalp was largely visible thanks to the little to no hair covering it.
Just check the picture below to get an idea of how bad his hair loss was!!
You can literally see Antonio Conte bald. Shocking, right?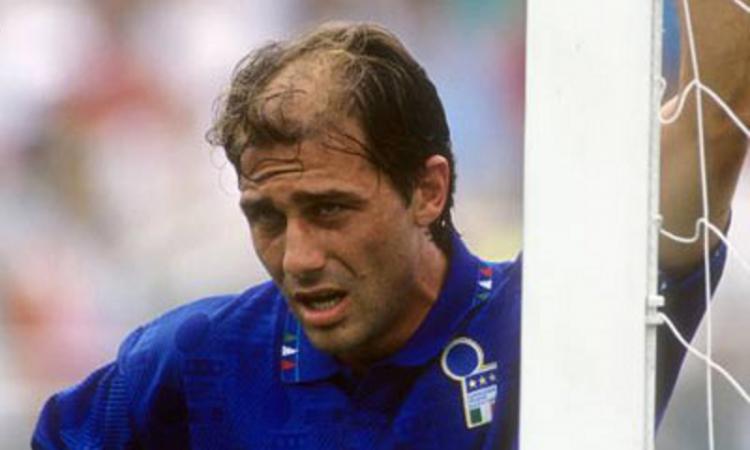 Antonio in 1994 playing for Juventus
Antonio Conte Hair in the 2000s
For a star who rapidly lost his hair and had a bald patch pretty visible, it was a bit surprising to see Conte's hair not only back, but also increased in volume in just a few years.
By 2000, his hairline was much better rivaling even the likes of Wayne Rooney with hair transplant. It may not outshine those of today, but for the time, his hair was quite impressive with satisfactory results.
Wait! Do you think Antonio Conte wig could be a possibility?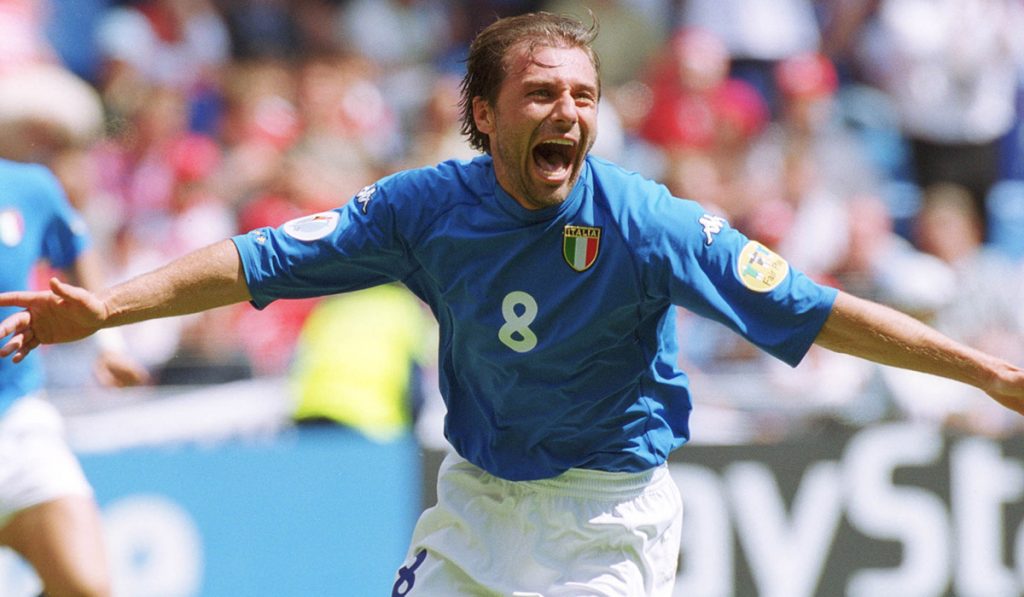 If you are thinking that it isn't much, let us take a small jaunt down history. Hair transplants have been around for some time now; but back then, the methods weren't as advanced or efficient.
The FUE method, called Follicular Unit Extraction, which is pretty much today's go-to technology, wasn't widely used at the time.
The FUT method, called Follicular Unit Transplantation aka 'the strip method' was the most widely used. The method worked to the extent that the density of Antonio Conte hair has definitely increased, and the bald patch is barely visible.
In reality of today's time, we may get better results with a much better hair density, but back then, it was the norm as seen in Conte during his Euro 2000 performance.
Retiring in 2004 which was almost 13 years after his association with Juventus, Conte went home with better hair than before!
But as we see by 2007, it was a full on Antonio Conte bald look.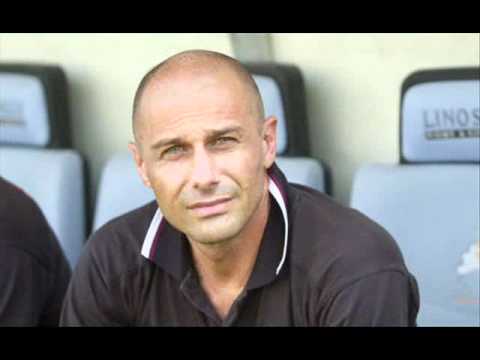 It is not that going all bald hurt Conte's look, it was just a stark change for the footballer from his previous appearance. Even then, there were stories making the rounds that he was looking for transplant surgeries to get back his beautiful locks.
But we must say, no one caught any evidence of Antonio Conte wig.
After Antonio Conte hair transplant
And now back to the present, Conte hair looks dashing and his hair is sure to cause jealousy to many.
Just look at that photograph with the wind in his hair! Astonishing, right?
To ever think there was severe hair loss and an almost Antonio Conte bald seems laughable now!
So how is it all possible?
According to this Daily Mail UK article, Conte had around 1 to 2 hair transplants in his home country Italy after the end of his football playing career in 2004. But given the time, the surgeries weren't that top-notch, and he was a bit dissatisfied.
There was speculation that Conte headed to Vancouver, Canada, for another hair transplant, which is what we believe to be the final and the most impressive one.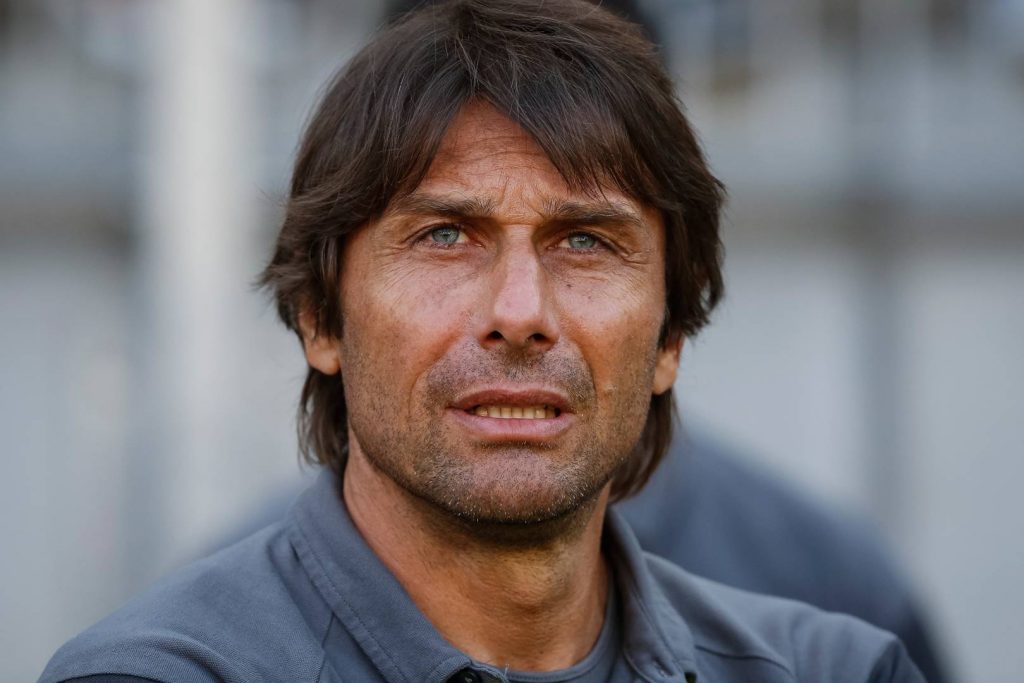 In those reports, the surgery was credited to the works of some of the best surgeons out there, Hasson and Wong, who are also members of quite an elite setup called IAHRS.
So wondering how much it would have cost the footballer to get the look?
Well, most surgeons charge per graft, or for every single hair follicle. Also, the final estimate would also be related to the kind of the technique they are opting for, FUE or FUT.
In FUT, a strip of skin is taken from the rear or sides of the head and then transplanted to the bald patch of the recipient. It is less time consuming and a little less costly but leaves a prominent scar.
The other method, which is FUE, involves transferring hair follicles from one end to another individually, which is more time consuming and hence expensive. But it certainly gives better results and doesn't leave much of a scar.
So by taking all this into consideration and the thickness of his hair, we are probably looking at a figure of, say around $30,000.
But this is discounting any other expenditure like earlier Antonio Conte hair transplant which he had done before this one. It's not a price that a famous footballer can't afford to; so we'll probably leave it to that.
A simple and cheap Antonio Conte wig would never give that kind of results.
Conclusion – Going From Antonio Conte bald to successful hair transplant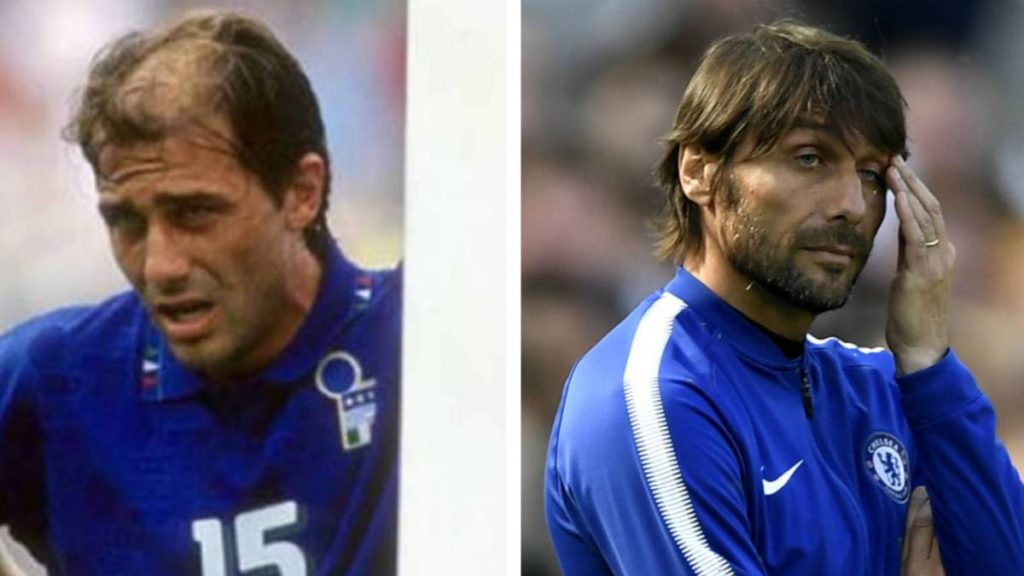 With all things being said and looking at the results, we must say that the results justify the high price. Sure, $30,000 will seem like a fortune to most people, but sometimes the outcomes do override all the hurdles in the long run.
Like in football, all the tussle and pain doesn't matter when you score a goal right?!! So what if it may have cost a fortune, but the Antonio Conte hair transplant has served him well giving him a fantastic makeover!! Don't you agree?