Attractiveness is one of the things that grab viewers' attention. As a celeb you are always under pressure to look attractive, classic and stylish. Nothing makes one look good like beautiful hair. But what if you are bald! Should you go for a hair transplant?
A number of celebs have been rumored to have undergone a hair transplant, and one of them is the famous actor – Ben Affleck! For years, rumors have been circulating that the awarding winning actor had a hair transplant. Has Ben ever suffered Alopecia/Baldness? Did he undergo a hair transplant?
Early Career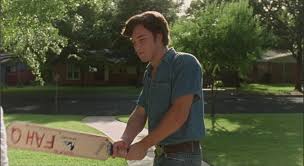 As a child Ben was interested in acting! The Dark End of The Street (1981) was the first movie that Affleck appeared. This was the beginning of his acting career at the age of 9. At the age of 12 he appeared in another movie – The Voyage of the Mimi (1984).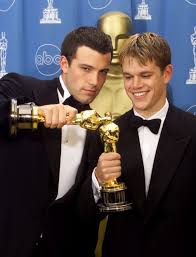 The few acting scenes introduced him in the acting industry. And by the age of 12 he was at the center of media attention. 'Good Will Hunting' a movie he produced with his long time friend Matt Damon in the year 1997, made him even more famous.
There was something about Ben hair as a child that made people believe he was wearing a wig. Even today the rumor is still circulating. Ben has dark thick hair. Since his childhood, Ben had a head full of hair. Even his hairline was okay! The wig theory was somehow rejected in the year 2008 when he was acting as batman with a short haircut.
2008 – Ben Affleck wig rumor
In the early 2000s, there was a rumor circulating that Affleck wig fall off during a play fight with his friend (Vince Vaughn). This was in the year 2002 during a Hollywood party. The rumor was that Affleck toupee flew off! Apparently, only his friends were around, and they sworn to keep the secret. But it seems someone couldn't let it be! Nevertheless, we don't know how true the story is. We can only believe the story if Affleck narrate it himself.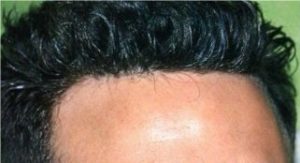 We expect some men to suffer hail loss as they grow old. In some scenarios, it might happen at a tender age. However, youthful hairline isn't always as a result of hair transplant. Some people have good genes. Yes, just like baldness might be genetically inherited so is great hair.
It is possible Affleck had a hair transplant, but there is also a possibility that he has remarkable hair genetics.
2010s – Ban Affleck Balding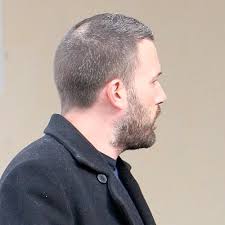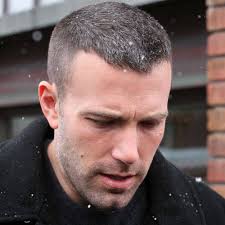 A photo of Affleck hair with a small bald patch went viral. This was a clear indication that Affleck was balding. But for a man in his late 30s that was expected! In the picture, Ben had a short haircut style. This picture was enough proof that the wig/hair transplant stories were just rumors.
One can't go for such a haircut while balding. And such a short wig isn't available in the market. And if there is such a wig, would you purchase such a hair piece – a wig that doesn't cover your baldness completely. There is no way one can go for such a wig! Also, it isn't possible for a balding man to do such a haircut.
Present day- Ben Affleck Hair Transplant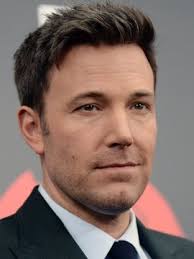 Nowadays Affleck hair is still dark and thick. Also, his hairline looks youthful! If you compare a picture of his hair as a child and now, the only difference you will observe is that his hair is thicker today.
For a man in his mid 40s, having thick hair might confirm the hair transplant rumors. We expect him to have thin hair with grey hairs too. Also, we expect signs of balding. Contrary to our expectations, Affleck hair seems to grow by each passing day. Today he has a beautiful dark thick hair with a youthful hairline.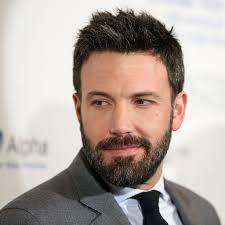 There might be two explanations of his thick hair and youthful hairline. There is a possibility that Affleck has great hair genetics. Secondly, there is a possibility he had a hair transplant. Hair transplant is common practice among the celebs. One must look good to grab the required attention. Nothing can hinder Affleck from having the best hair transplant. He has the power and money to do so!
Science has advanced! One can undergo any form of cosmetic transplant without worrying about serious side effects. Today, one can add hair to bald areas by moving hair follicles one by one. The scars are unnoticeable!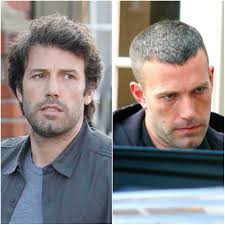 Sometimes a celeb might undergo hair transplant not because he/she is balding but to have great hairline. Like I mentioned above, attractiveness is one of things that leads to a successive celebrity career. God looks matters! You shouldn't be surprised if Affleck had one too! Maybe he just happens to have the best hair genetics. Without conclusive proof we can't conclude Affleck had a hair transplant.
Ben Affleck hair transplant verdict: Cleared of all charges!