Steve Carell- an actor, producer, director, writer and the acclaimed jokesmith of the Hollywood. Oh, wait! Also, a hair transplant patient?? Mr. Carell has played various eminent roles in an abundance of popular films. He is, though, best known for his work in the NBC'S renowned sitcom "The Office." His role as the regional manager in the series was breath-taking. However, in the first season of the series, Michael Scott was evidently balding. So, what was the mystery behind Steve Carell balding? Most importantly, how did he regain his hair?
Pre-office career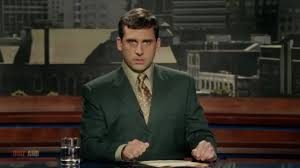 The path of success for Steve Carell became definite with his role in Bruce Almighty. The movie, released in 2003, came out as a turning point in his career. In a particular scene, Evan Baxter (played by Mr. Carell), goes crazy on air. And not just that! His hair even catch fire!!! Yes, you heard it right, but the scene was apparently deleted from the movie. On ignoring catching the fire bit, Evan sports healthy and lush locks. There is a little temporal recession but indeed doesn't seem like he is losing all his hair!
The next movie to establish his stardom was Anchorman, released in 2004. The audience can figure out his hairline in some of the scenes, and Steve Carell hair looks perfectly normal for a 42-year-old.
So, what ignited the rumor related to Steve Carell hair transplant?
The Office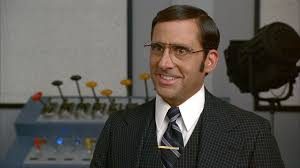 The Office made to the screens in 2005. Steve Carell played the role of Michael Scott, the regional manager at the firm Dunder Mifflin. His character suffered hair loss, or so we think!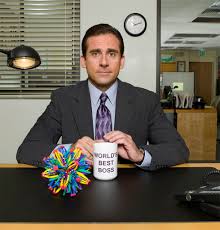 But much to our surprise, Steve Carell had somehow managed to ace the hair loss issues in the next season.
How was Steve Carell hair loss taken care of? How did he manage to regain the copious amount of hair in the next season?
So, was it a hair transplant?
Absolutely not!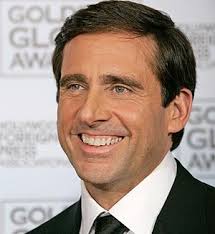 It is next to impossible to regrow such abundant amount of hair in such a short span (not possible even with the best of the hair treatments!)
So what was the mystery behind Steve Carell balding?
Was it just some makeup or some concealer?
Well, of course, it was makeup! The makeup took his hair away (well, not literally!).
In the Office's first season, Michael Scott's character was more towards the negative side, and the hair loss was, probably, to emphasize the trait.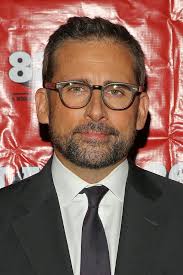 The recent pictures of Steve Carell show him with his natural lush locks (way more than Michael Scott, for sure!).
I know, I know – I'm always saying how many celebrities are getting hair transplants. And Steve Carell could obviously afford one being a famous actor. Also, today's best hair transplant procedures can look completely natural and undetectable.
Apparently, pictures can't act as the ultimate proof, and Steve Carell could afford a transplant, without any doubt.
But he has no reason to get one! He has natural, healthy-looking locks. There is a tad bit of thinning, but it's entirely reasonable for someone his age. Also, had he gone a transplant, he would have made sure to fix the temporal recession which he always had?
Steve Carell hair plug verdict: Natural.